We went to the corn maze this past weekend with Nikki, Dave, Andru, Lexi, Anthony, Lisa, and Lawrence. It was soooo cold! When we left it was pretty nice, but by the time we got there it had started blowing... brrrr! We still had fun though, even though I am not much for being cold. Here the kids are on the cute little cow train.
I loved this picture of Dave and Lexi.
I was taking pictures of all the kids going down the slide, and they kept having to push themselves down because it wasn't slippery enough. Well I told Court to go down face first so I could get a good picture of his face, and he came flying down it... I don't know why he went so fast but when he hit the dirt at the end, his hoodie came up and he got some pretty good road rash.... Sorry for telling you to go down face first Hottie.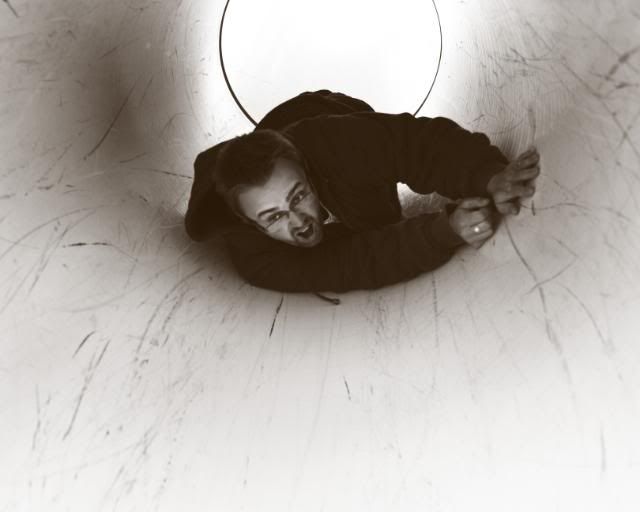 sNoW!..... At least it is good for pictures right... ;)